Trainer:
Engage People; Improve Results
---

"Terry Williams is amazing, I have completed numerous personal training courses in NZ and AUS and I can say hand on heart that Terry is the most interesting and knowledgeable instructor I have had the pleasure of learning from. I would recommend his services to any of my professional colleagues." - Brad Almond, Kia Motors

"A fantastic day with a really engaged bunch of people that you managed brilliantly." - Garrick Loft, Senior Sales Manager, NZ International Convention Centre

"I came away feeling incredibly empowered and challenged to improve, really think about what I write and how I write!  It was not just the writing context that challenged my perspective and way of thinking, but the confidence to believe in myself again after having worked within an environment whereby I questioned was I in the right role. So, thank you for making a difference". - Angela Skelton, Auckland District Health Board

"The workshop and presenter were both very good and highly recommended.  The presenter was excellent – Terry was very engaging and had an entertaining style which kept my interest (even though I had attended a similar workshop before), and explained the content extremely well.  He seemed very knowledgeable and experienced in these forms of presentation and was able to tailor/relate the workshop to suit the audience.  He certainly added value well over and above the accompanying printed materials". - Kylie Mooney, Meredith Connell

"I recently attend a training session facilitated by Terry Williams. The subject of the training was Negotiation Skills. Terry's performance as the facilitator was top class. His knowledge of the subject & his vibrant enthusiasm for the topic was infectious. This lead to an attentive group of attendees who participated openly. I would thoroughly recommend Terry Williams as both a skilled Facilitator & a Negotiation Skills subject matter expert to any entity that has a negotiation or selling function as part of their organisation". Grant McEwen, University of Auckland

"I was very impressed myself on how much content you were able to cover in a short amount of time. Your delivery of the content was even more impressive. I would have no hesitation in recommending you and your team". - Cilla Waetford, LabTests

"He was totally enthusiastic for the entire afternoon, sharing his knowledge but skilfully getting the attendees, who were all from vastly different work environments and industries to work together either individually or in small groups in such a way that we could all benefit from this seminar. Highly recommended"!
– Jane Macauley, Owner MacTeam Ltd
I specialise in the delivery of high impact, customised training solutions for businesses that are serious about improving the performance of their people and increasing their influence. As a trainer facilitating learning and development in others, I often find myself drawing on my own extensive business experience and happily developing and delivering my own programmes or partnering with others, including such topics as leading yourself, leading people, leading teams, leading organisations and adult education.
Clients appreciate the extra value I bring, drawing on my experience as a performer. It dovetails nicely with my approach in incorporating appropriate fun, to make the learning more engaging and impactful. I focus on helping learners unlock their potential as they start to translate their newfound knowledge into tangible results.  
---
Learning & Development Programmes
Getting Better Buy-In
Improving Leadership Team Dynamics
Re-Ignition: A one-day team dynamics development day for professionals
Leadership Development Programme
Business Improvement & Influence
Business Writing
Winning Presentations
Personal Effectiveness (Get Better At Getting Better)
Applied Leadership
Assertiveness
Business Communication
Change
Facilitation
Influence & Persuasion
Storytelling for professionals, industry sectors & busineses
Train the Trainer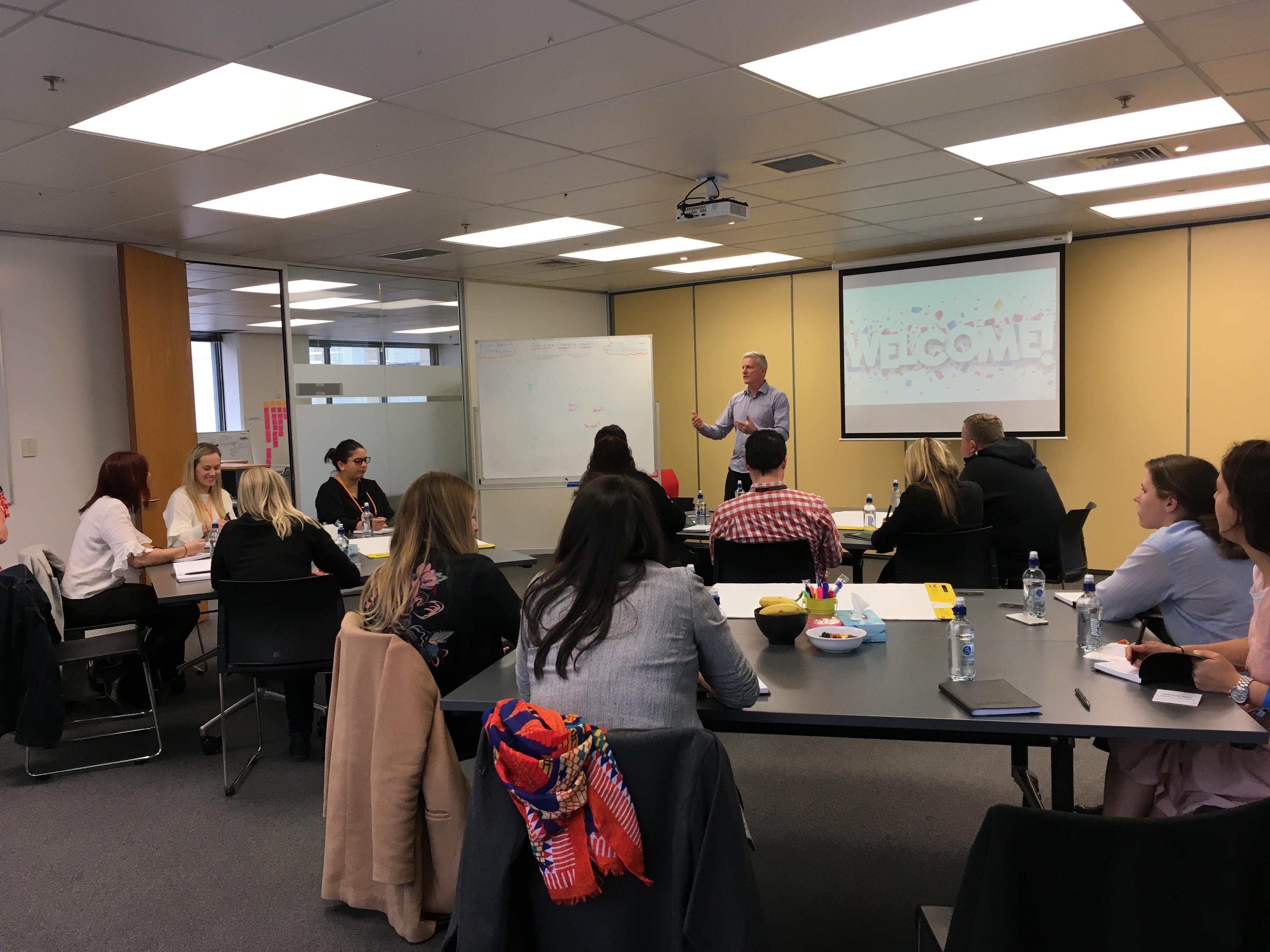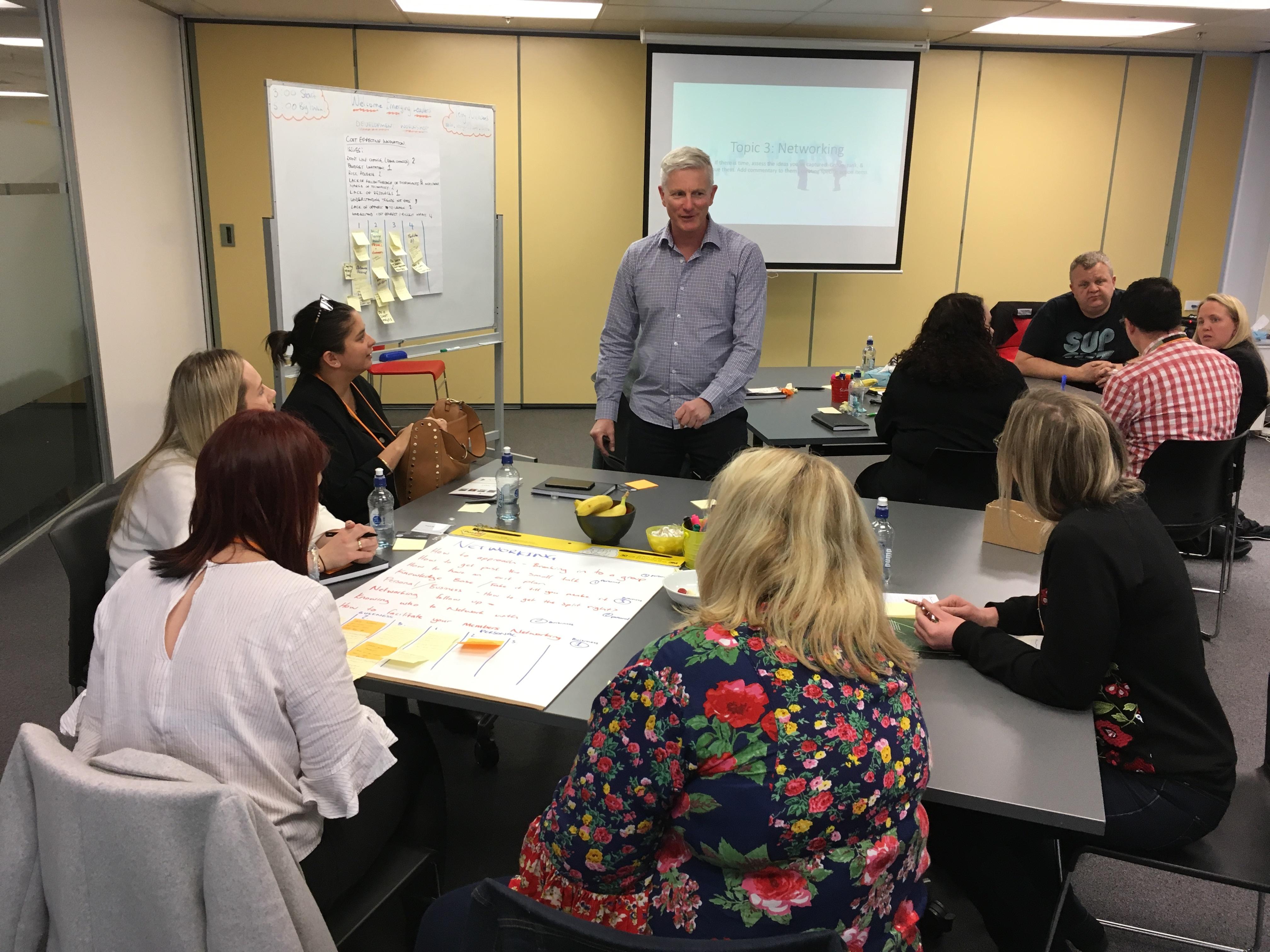 What To Expect In One Of My Workshops
My workshops are immersive workshops; they are not lectures, seminars or courses. The people who do the work do the learning. To an outside observer, my workshops are characterised by:
Thorough pre-workshop communication clarifying expectations for participants and minimising any potential stresses through uncertainty or logistics,
A purposeful welcome and overview, establishing my approachability and credibility as a trainer and experienced leader myself with 'real world' experience and lessons,
The creation of a safe and stimulating learning environment taking into account health & safety, diversity and the needs of adult learners, acknowledging the existing wisdom within the room but also the ground rules and expectations of participation. My three fundamental principles are information, interesting and involvement,
A high degree of interaction and PowerPoint only used for high visual information transfer or display of activity instructions. Much of the learning will take place via experiential learning with structured activities individually or in pairs / small groups. I follow the FAD model with each activity prefaced with a frame to justify it and provide direction and be followed by a debrief to question the activity's experience in a structured way: what happened + so what + now what.
A rotation of working relationships within the larger group throughout the day. Those with more knowledge can help those with less and those with less can challenge those with experience,
I place a low emphasis on workbooks / courseware. Recent research conducted at both the University of Waikato and UCLA found that a learner's own handwritten notes are three times more easily and accurately recalled than notes given to them or even typed out via a keyboard. For this reason, the PDF document 'skinny workbooks' I provide for the client to print are largely 'skeletal' in nature with workspaces to complete, visual models, images and minimal critical text. They need not be fancy or expensive, merely functional. If one of my clients feels strongly they want written material about topics, I would direct them to Google,
Ideally, although this is more of a challenge for the client than myself, some structure, support or activity should follow the training to reinforce its transfer to the workplace. This could range from an actual project to be completed applying the skills to a real-world task (although this does place a burden on someone at the client to administer) to a simple Q&A with participants' supervisors on how the skills are going and how they might help the transfer to the workplace.